Annual Awards Winners (2021)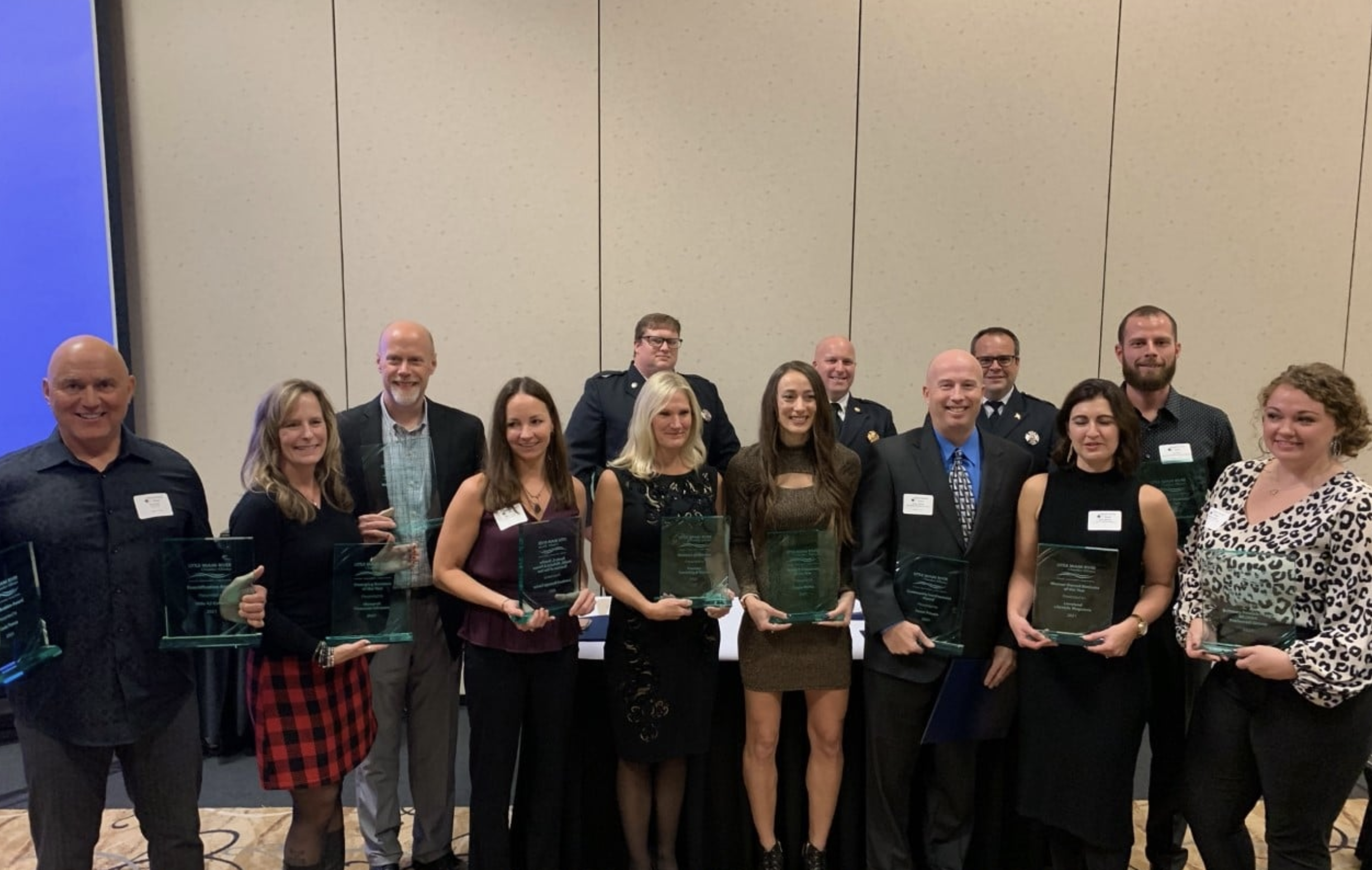 Congrats to the 2021 Annual Award Winners!
We always love Annual Awards and last night was FANTASTIC! The energy in the room was inspiring; it was SO great to be back in person for this event. Thank you to Oasis Conference Center for the beautiful venue! CONGRATS to all nominees--you have much to be proud of. AND THE WINNERS ARE:
Business of the Year: Premier Tumbling and Dance
Emerging Business of the Year: Monarch Financial Advisors
Beautification Award: Mile 42 Coffee and Eads Fence Company
Community Involvement Award: Jason Pinson
Business Community Advocate Award: Brittney Frietch Team, Re/Max Preferred Group
Non-Profit of the Year: The Care Center
Woman Owned Business of the Year: Loveland Lifestyle
Young Professional of the Year: Cassie Mattia
Randy K. Stanifer Health, Wellness & Fitness Business of the Year: Loveland Massage Center
Recreation Business of the Year: Grand Sands Volleyball
Community Responder Award: Miami Township Fire/EMS
Chamber Choice Award: Tano Bistro - Loveland
You all make Loveland, Miami Twp, Symmes Twp a great place to work, play, and live!!