Valentine Kick Off 2022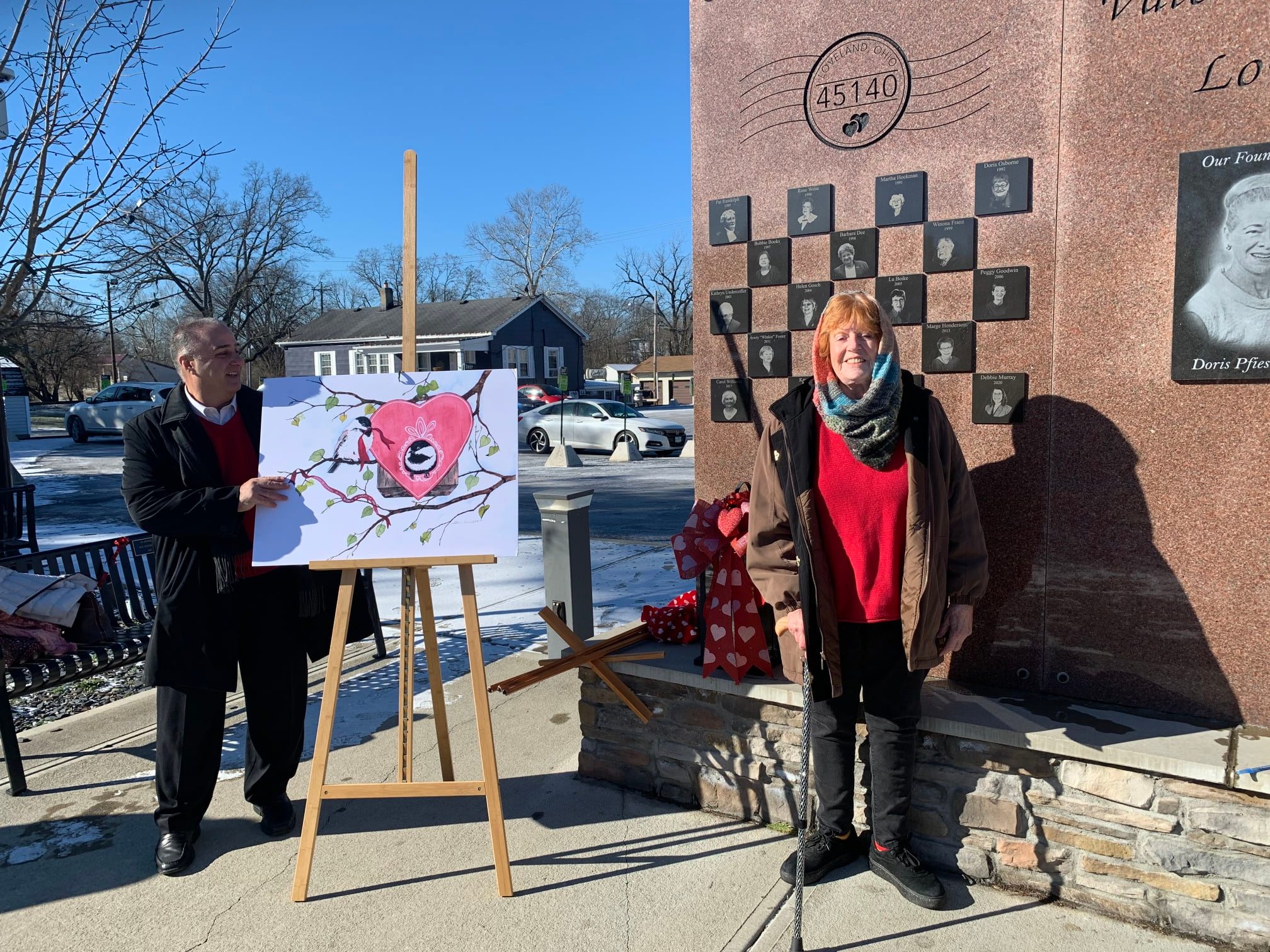 Valentine season is open in Loveland!! Thank you to all that participated and contributed to todays (1/8/2022) Kick Off celebration at Sweetheart Lane! Congratulations to Nancy Sullivan who submitted the original artwork featured on the 2022 Valentine card. Sullivan stated her love for both Loveland and birds as her inspiration. JEANNIE SHUMAKER will serve as the 2022 Valentine lady, congratulations to her as well.
There is nothing in this world so sweet as love!