Send a Valentine From Loveland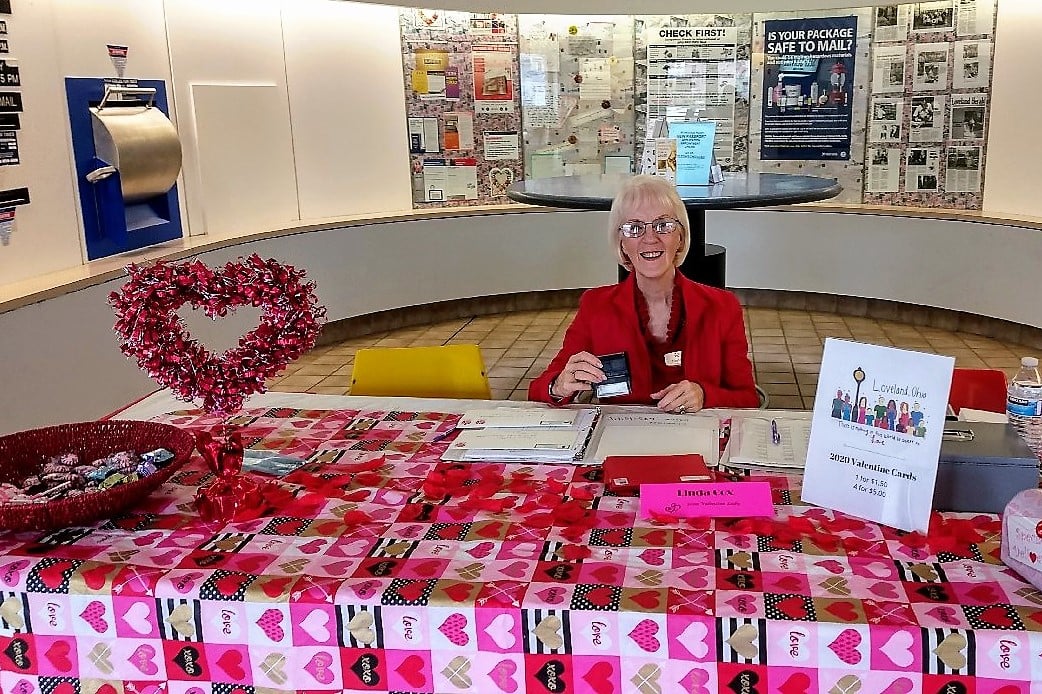 How to send your Valentine for cachet stamping and postmark
All valentines are hand-stamped with Loveland's unique cachet, which is modeled after the year's winning card, and then hand-cancelled with a special Loveland, Ohio, postmark.
Each year, we re-mail thousands of cards to all 50 states and many foreign countries. We also stamp wedding invitations throughout the year.
MAIL IN YOUR VALENTINE
In a larger envelope send your prepared cards with the proper postage attached, the addressee and your return address and we will add our romantic cachet stamp and the Loveland postmark. Mail to:
The Valentine Lady
Little Miami River Chamber Alliance
113 Karl Brown Way, Second Floor
Loveland, OH 45140
We will then stamp your cards with our cachet stamp, postmark them from Loveland, Ohio, and mail them for you. DEADLINE FOR US TO MAIL: ALL CARDS MUST BE RECEIVED NO LATER THAN FEBRUARY 11th to be mailed in time for Valentine's Day.
DROP OFF YOUR VALENTINE
If you'd like to personally drop off your Valentine cards for stamping, we'll be set up at the Loveland Post Office during the first two weeks in February from 10:00 am to 4:00 pm Monday through Friday and 10:00 am to 2:00 pm on Saturday.